The Real Estate agency for expats
We help you embracing a new life in the Netherlands!
Expat and looking for a real estate agency?
With more than 15 years of experience arround Ede, Wageningen, Veenendaal and Barneveld, we have been able to help expats from all over the world, as real estate agents, appraiser and structural engineers. In addition, many international ex-students from Wageningen University & Research WUR or expats working in the Food Valley often find their way to our office. We have a passion for our profession and always strive for top quality of our clients. Our expertise, service and boundless commitment are unique. We are available for you 6 days a week from 09:00 am – 09:00 pm! We can communicate both in Dutch and in English and French. It is not for nothing that we have been rated by our clients as best real estate agency of Ede and the surrounding area for years.
EXPERIENCE THE DIFFERENCE YOURSELF!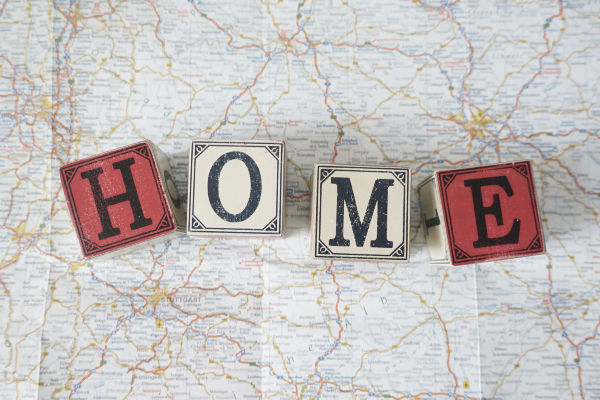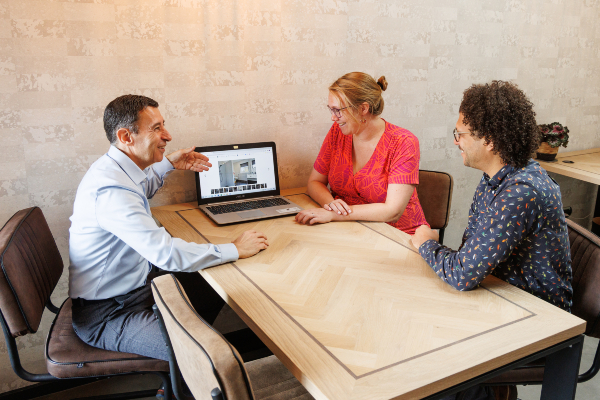 Together we will find your new home!
Buying a home will probably be the biggest purchase of your life. It is therefore important to take this seriously. With our purchase brokers, you as an expat, are assured of a carefree and successful purchase process. It starts with a free introductory meeting in which we will discuss your wishes and financial possibilities and explain how things work in the Netherlands. We provide a purchase process from A to Z (introductory meeting, join all views, as a qualified structural engineer we evaluate the structural condition of the home for you with a cost estimate for possible repair, advice and price negotiations, we check all documents, join the final inspection of the home and the visit to the notary for the transfer of the home.
More certainty with a structural inspection
As a buyer of a home in the Netherlands you have a legal obligation to investigate. By having us carry out a structural inspection, you as an expat, also meet this obligation. A structural inspection is an internal- and external visual home inspection that gives you insight into the structural defects and overdue maintenance of the house.
After the inspection you will receive a structural report (in English or other language) in which each structural component is assessed. For each defect, a photo is taken and provided with repair advice and cost estimate. We are a certified Integral Home Inspector and are recognized within the SERTUM register. Our structural reports are accepted by all parties including the Nationale Hypotheek Garantie (NHG), Stichting Waarborgfonds Eigen Woning, all included financial institutions registered with the Autoriteit Financiële Markten and the Nederlandse Woning Waarde Instituut (NWWI).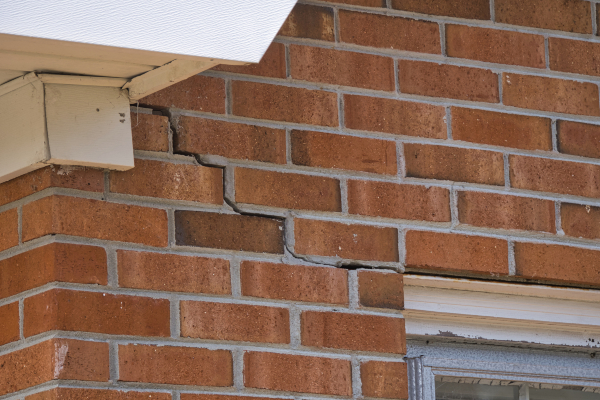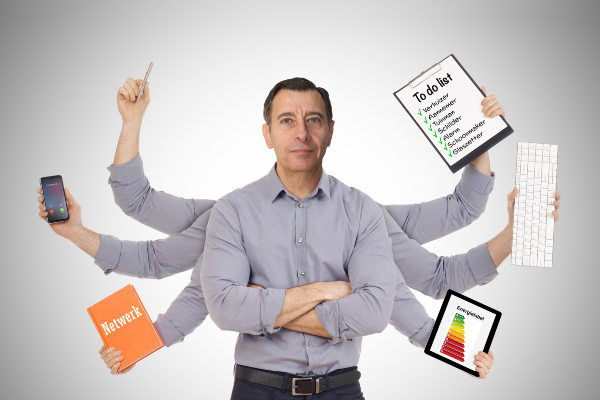 Everything arranged for you by our Home Coach
We will of course help you as an expat with your mortgage, appraisal or structural inspection, but as an innovative real estate agency we have exclusively launched the "Home Coach" concept for our clients (free of charge). On request, we help you with everything that needs to be done in and around your new home. We arrange, among other things, for you as an expat a moving company, contractor, carpenter, glazier, painter, gardener and much more. Super handy if something needs to be done to create your dream home. We only work with reliable professionals from our network.
Have your home valued?
Valuing a home is a complex process and requires specific knowledge and expertise. We have over 15 years of experience as certified register appraisers, offer attractive prices, have already performed thousands of valuations in the region and therefore know the local market like no other. You can call us 6 days a week from 09:00 am – 09:00 pm to make an appointment. If necessary, an appraiser will come within 24 hours to access the property as part of the appraisal. Our appraiser then determines the market value of your home including any renovations and/or sustainability and you will quickly receive a thorough appraisal report from our appraiser. We are affiliated with the validation institute NWWI and area SCVM and NRVT certified, which means that our appraisal report is accepted by all mortgage providers, Nationale Hypotheek Garantie (NHG) and the tax authorities.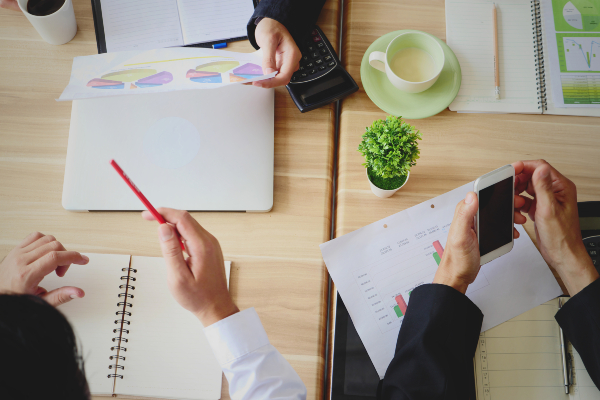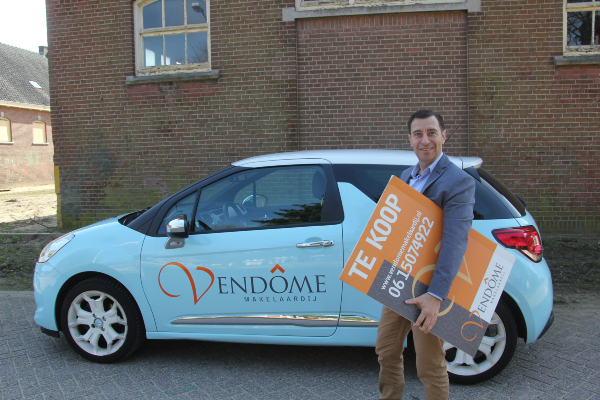 Sell your home smoothly and successfully
Selling your home can sometimes, especially for expats, cause stress. Don't stress because we make sure everything runs smooth fully and successfully, so that you can focus on other things. We put out all the stops to put your home in the spotlights. Part of our marketing presentation are a professional photo report, home measuring, colour maps, luxurious brochure, neighbourhood information, 360 degrees tour and even Virtual Reality (VR) so that your home presentation catches the eye. Your home will be shown on all relevant housing websites such as Funda and Pararius and featured as "home of the week" on our own frequently viewed website. In consultation with you, we plan the views and, in case of sale, draw up the purchase agreement. We take care of the final inspection of the house and accompany you to the notary for the transfer of the house.
Benefit from CombiDeals ❤️
You can, of course, engage us independently as a purchase broker, sales broker, appraiser or structural engineer. It is handy and smart to purchase several of these services from us at the same time, which has a couple of advantages. Everything under one roof promotes communication and prevents misunderstandings, you have more control over your planning and not unimportantly, you benefit from extra discount.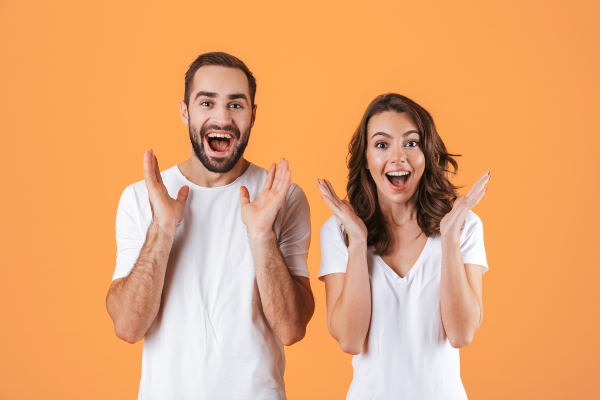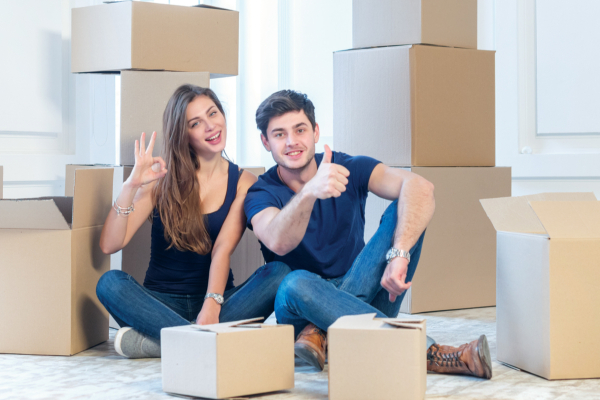 That is why you choose Vendôme Makelaardij
More than 15 years of expat experience and numerous successful transactions
Best price/quality guaranteed
Pro-active, communicative and reliable
Best rated real estate agency of Ede and the surrounding area on Funda
Available 6 days a week from 09:00 am – 09:00 pm!
We communicate in both Dutch, English and French
Wide network; through network organizations and Social Media
Member of VBO makelaar – reliability and security guaranteed
Funda review
Patrick is really helpful and know the area. Together with the help from Ms. Janka, the service allows me to make the purchase within 1 month after working with him. Before that, I have searched and visited different possibilities for more than half a year. I would highly recommend to work with Vendôme Makelaardij if you are searching a house/apartment in the region, especially in this special time that the housing price rising so quickly. It is also expat friendly as you can communicate in English in a perfect way.
Funda review
Patrick and Karin was amazing in helping 2 very clueless expats (that would be us) in buying our first home in the Netherlands. They are both professional and quick to communicate. They also have excellent knowledge of the build quality of a house and was able to guide us in buying a suitable home in our budget and in a good neighborhood. Their service is highly recommended to anyone who would like to purchase or sell a home.
Google review
After we found our favored house on Funda, Vendome makelaar helped us patiently and responsibly with the rest of purchase process! They answered all our questions regarding filling in the formulars as well as our legal questions. We are super happy with their kind supports and enjoyed our friendly discussions. What we found very useful was that we could call them freely outside of the official working hours until 21:00! I also enjoyed the fact that they spend a lot of time on their clients and give them enough attention and respect. Appreciation for that!
Funda review
No matter you are buying a property or selling a property in Ede, Wageningen, Veenendaal, Bennekom or surrounding areas, Patrick is the expert you want to work with. He is experienced in the area and could get you a good deal regardless you are a buyer or a seller. Not to mention that he is customer centric and considerate. It's my pleasure working with him.
Google review
Patrick is very responsive and thoughtful, and communication with him was always excellent. He supported us in each step of the process, from searching for a house to making an offer and signing the final papers. My husband and I were new to all Dutch systems, so we were grateful to be able to ask Patrick many questions. He is very knowledgeable about the area and the real estate market, and he knows a lot about how homes here are built. We are still beginning Dutch learners, so Patrick's help interpreting everything during this process was invaluable. Five enthusiastic stars: We definitely recommend Vendome Makelaardij Ede!
The real estate agent, appraiser and structural engineer for Expats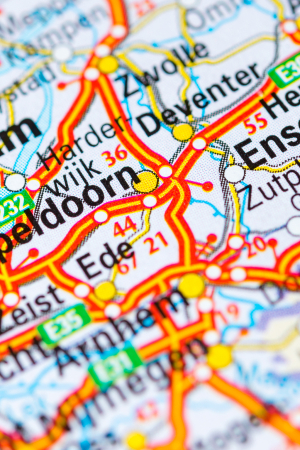 Ede
Bennekom
Ederveen
Barneveld
Heelsum
Harskamp
Lunteren
Otterlo
Renkum
Veenendaal
Wageningen
Wekerom
Wolfheze

Make an appointment